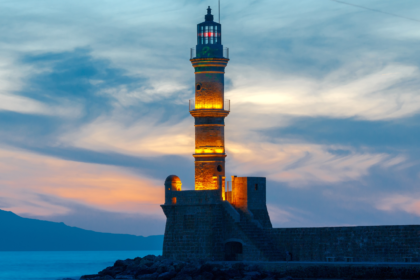 Chania nightlife is truly an experience to behold. From the moment the sun sets, the city comes to life in a way that is both mesmerizing and awe-inspiring. Chania, located on the island of Crete in Greece, is renowned for its rich history, stunning scenery, and vibrant nightlife. Whether you're looking for lively bars and clubs or more laid-back, cultural experiences, Chania has something to offer for everyone. If you've booked your holidays in Crete, but don't know what to do, don't worry! Our team, Zen Group, is here to help you plan your vacation as best as you can!
Here are a few things you can do at night in Chania whether you're traveling alone or with companions.
What to do in Chania at night
There are so many things to do in Chania that it's hard to know where to start! The city is known for its picturesque Venetian harbor, charming Old Town, and stunning beaches. A visit to the harbor is a must, where you can enjoy a drink or meal at one of the many bars and restaurants that line the waterfront. Walking through the streets of Chania at night, one can't help but feel a sense of excitement and anticipation. More specific, the air is thick with the sound of music, the scent of delicious food and the chatter of people enjoying their evenings. The city is alive and vibrant, pulsating with energy and enthusiasm.
Chania nightlife definitely has many available fun options (especially during summer), but there are definitely some that stand out more! Whatever your interests, Chania has something for everyone and is a perfect destination for an unforgettable holiday.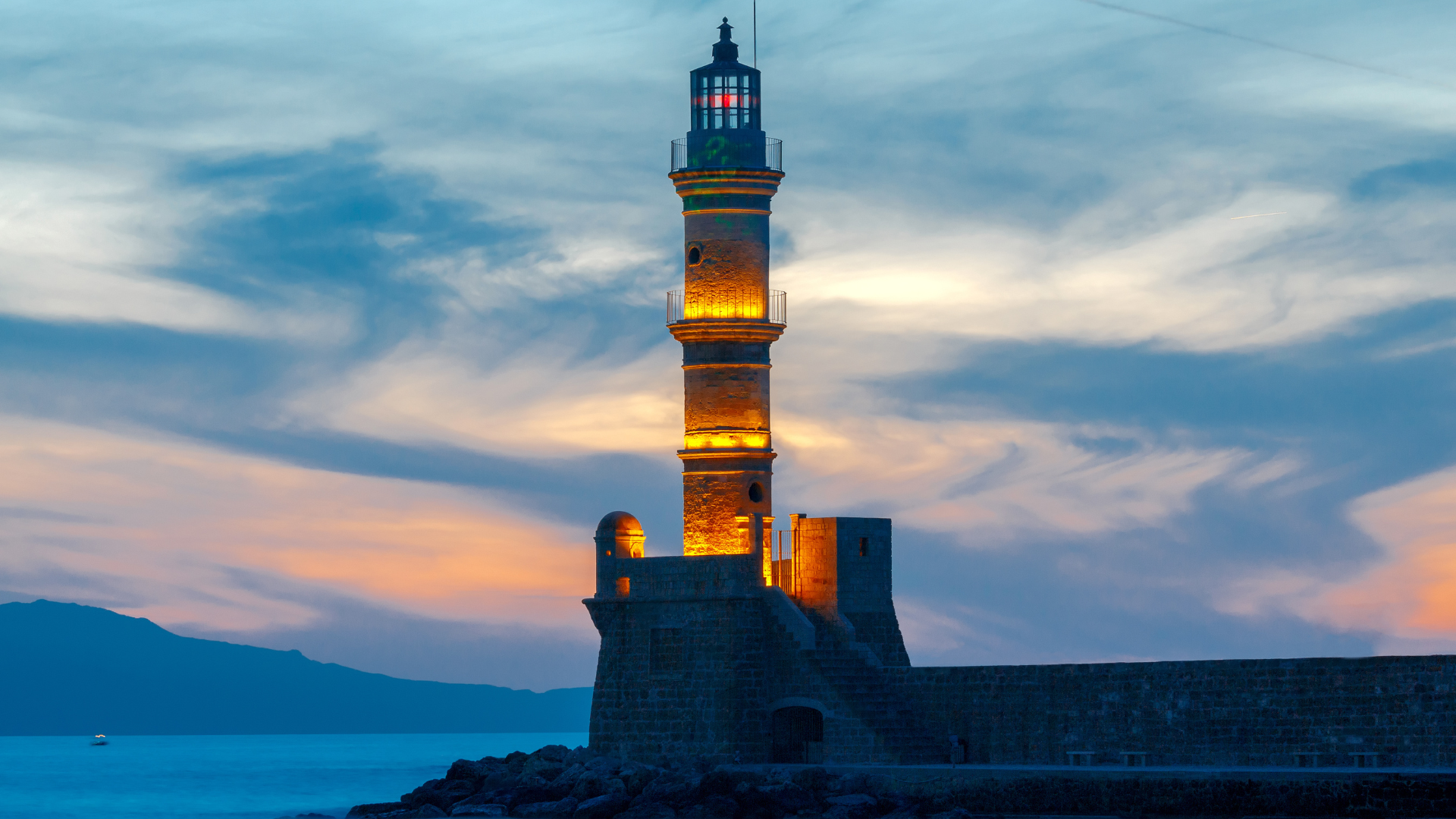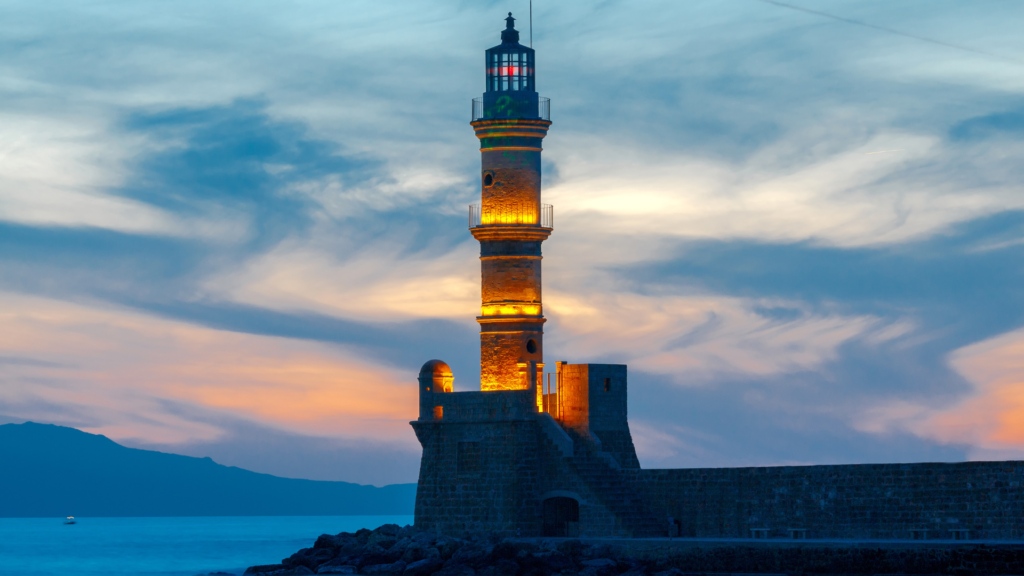 Picture by: Pel_1971
Exploring Chania Old Town
One of the most popular nightlife hotspots in Chania is the Old Town. This historic district is filled with narrow, winding streets and traditional architecture, creating a charming and atmospheric environment for a night out. The Old Town is home to a number of bars and tavernas, serving up a wide range of drinks and traditional Greek dishes. Furthermore, many of these establishments offer outdoor seating with views of the sea and the beautiful Venetian lighthouse. In the summer, the harbor comes alive with music and people enjoying drinks and dancing into the early hours of the morning.
However, for those looking for a more laid-back night out, the nearby Splatzia Street is a great option. This charming street has a lot of traditional tavernas and bars, many of which feature live music and serve up local specialties like Cretan raki and meze platters. The atmosphere is welcoming, making it a great place to enjoy a drink and socialize with friends.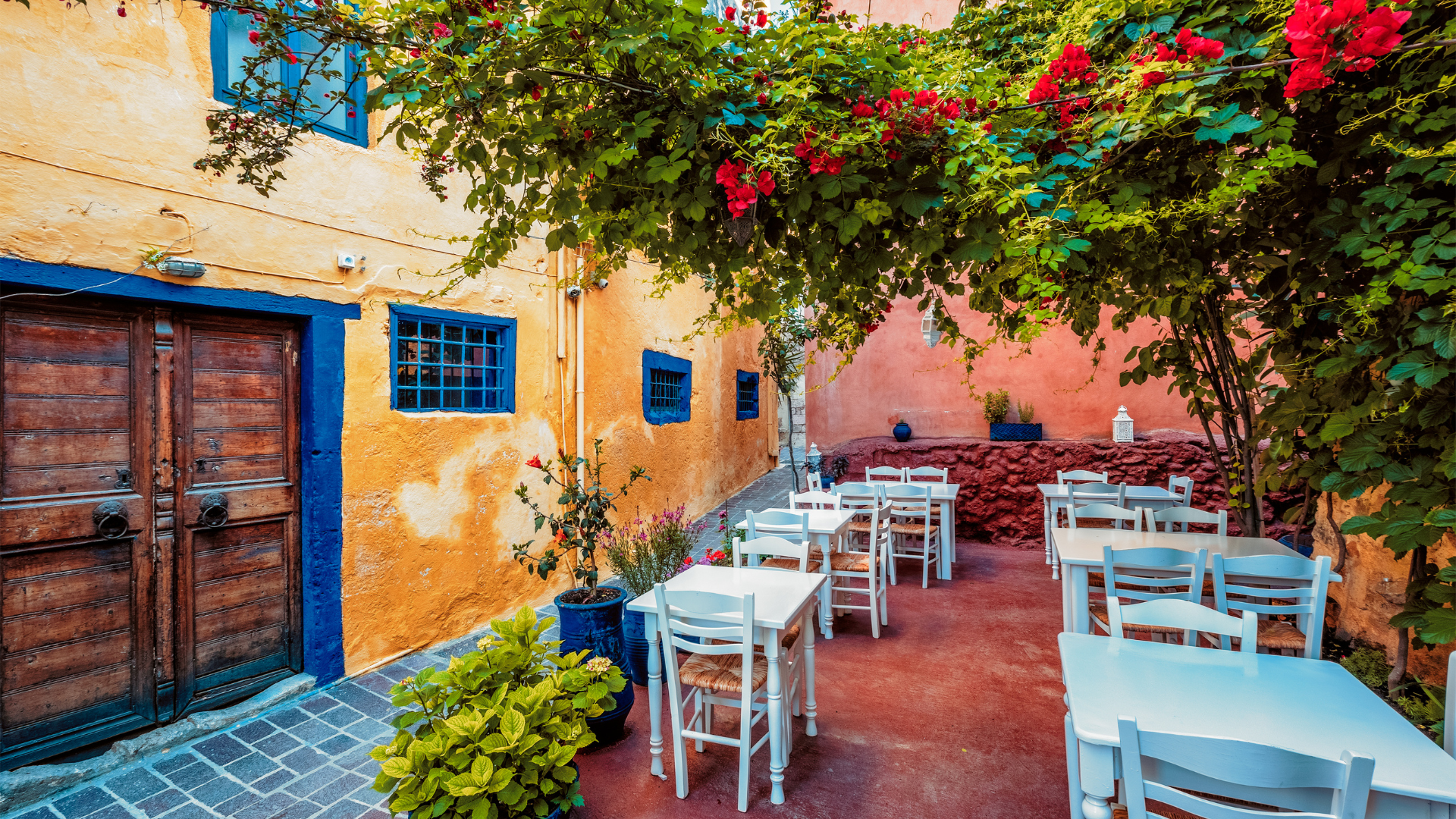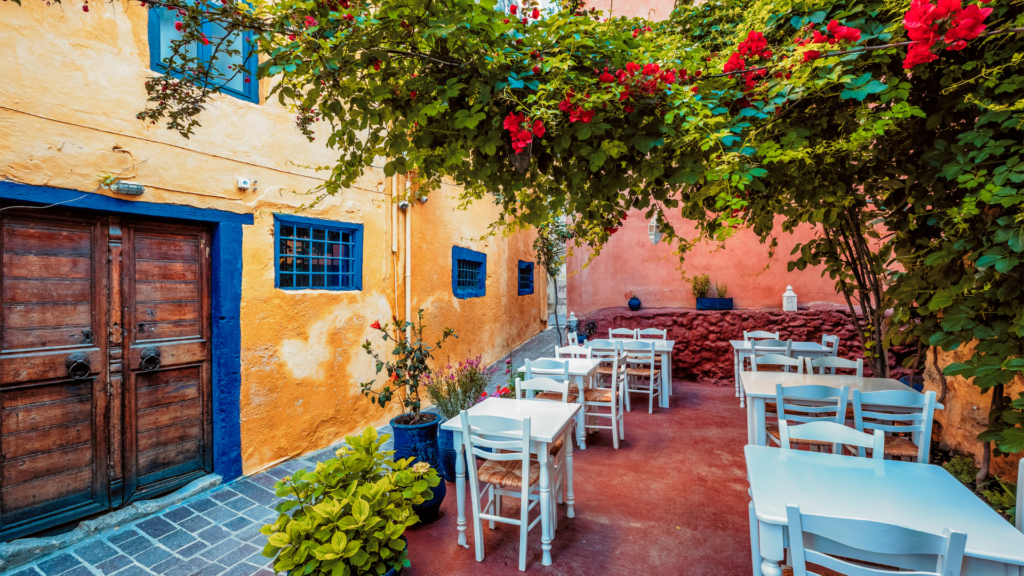 Picture by: f9photos
Trying out Cretan Food
The food in Chania is another reason to visit the city's nightlife scene. After all, Cretan food is not just food, it's an experience that touches your soul. Once you taste the first bite of a local dish, you'll feel a rush of emotions that are hard to describe. The flavors are intense and diverse, reflecting the island's natural abundance and its people's passion for their land. Each dish is prepared with love and care, using only the freshest and purest ingredients. The traditional Cretan diet is based on vegetables, legumes, herbs, and olive oil, which are not just delicious but also incredibly healthy.
Therefore, all restaurants and tavernas serve delicious, fresh cuisine that is typical of Crete. From grilled meats to fresh seafood, there is something for everyone here. And, of course, no night out in Chania is complete without trying the local drink, raki. This fiery drink is the perfect way to warm up on a chilly night, and it's always served with a side of olives and delicious meze.
Joining Local Events & More
In addition to the city's many bars, clubs, and tavernas, Chania is also home to a number of outdoor music festivals and events throughout the year. One of the most popular of these is the Municipal Cultural Summer Festival, which takes place annually in the summer months. This festival features a series of music concerts, dance performances, and theatrical shows. The performances take place at various outdoor venues throughout the city, including the Venetian Harbor and the Municipal Gardens.
Chania also has a lot of cinemas, many of which offer outdoor screenings during the summer months. These events are a popular way to enjoy a night out, with visitors and locals alike gathering to watch classic and contemporary films under the stars. Attending an outdoor event in Chania is more than just entertainment; it is an opportunity to connect with the local culture and community. The events bring people together, whether locals or tourists, and create a sense of belonging and unity. Undoubtedly, you will fell powerful and lasting emotions, and create precious memories for a lifetime.
Taking a sunset cruise
Taking a sunset cruise in Chania during the summer months is a must-do experience. As the sun sets over the beautiful coast of Crete, you'll be able to relax and enjoy the stunning views while enjoying the warm sea breeze. The cruise will take you along the coast of Chania, allowing you to see the city from a different perspective. You'll have the opportunity to capture some breathtaking photos and create memories that will last forever. Many sunset cruises also offer complimentary drinks and snacks. Thus, making it a perfect way to unwind after a busy day of exploring. Whether you're traveling with friends, family or a loved one, a sunset cruise in Chania is a romantic and unforgettable experience.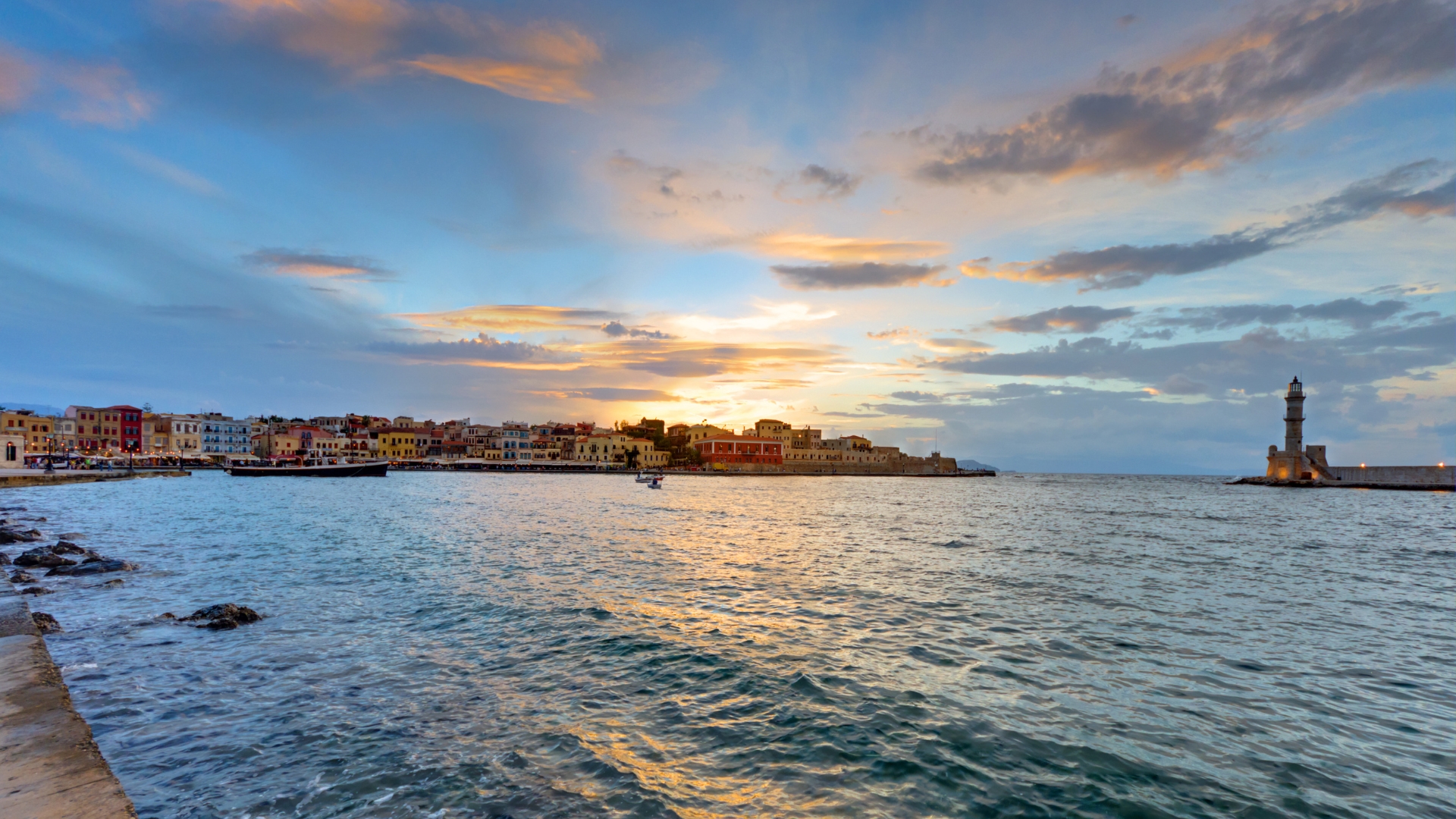 Picture by: Elxeneize
Conclusion
In conclusion, Chania is a vibrant and exciting destination for those looking for a great night out. Whether you enjoy lively bars and clubs or more cultural and laid-back experiences, Chania has something to offer for everyone. With its rich history, stunning scenery, and vibrant nightlife, Chania is sure to provide an unforgettable experience. Whether you're a local or a visitor, there's something about Chania nightlife that is simply magical. So, if you've booked your holidays in Crete, then you're in for a great adventure! Don't hesitate to contact us if you need more information.