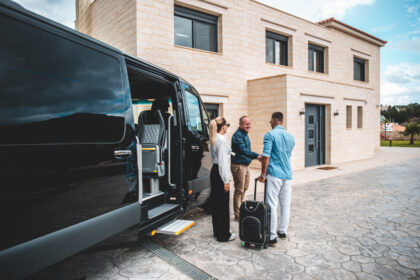 Looking for a safe and guaranteed transfer Chania Airport during your holidays in Crete in Greece? We, in Zen Group, specialize in transportation services to all airports/ports and every destination across the island. Specifically, we aim to safely transfer our customers at the lowest possible prices in premium taxis, minivans and minibuses. Our professional drivers are eager to help you, and will get you from one point to another quickly and safely. All you have to do is sit comfortably and feel the authentic Cretan hospitality!
In this article, we are going to explore why choosing a private transfer from/to Chania Airport is the best option.
About Chania Airport
Chania Airport (also known as Ioannis Daskalogiannis) is an international airport operating in Crete. The latter serves the city of Chania and the surrounding region, including popular tourist destinations such as Rethymno and Heraklion. In addition, it is in the Akrotiri Peninsula and is about 14km away from the city's center. It serves both domestic and international flights, with several airlines operating regular flights to and from various destinations across Europe. Furthermore, the airport has a single runway and one terminal building, which was renovated and expanded in 2018. This happened in order to accommodate the increasing number of passengers.
Did you know that Chania Airport is the second busiest airport in the legendary island? The terminal building of Chania Airport is modern and spacious, with all the necessary facilities and amenities for passengers. It has a large check-in area, duty-free shops, restaurants, cafes, and a VIP lounge. The airport also offers various services such as car rental, luggage storage, and currency exchange. Click here to find out all the information you need about the airport.
Interestingly, the airport owns its name to a local Cretan hero, Ioannis Daskalogiannis, who led a rebellion against the Ottoman Empire in the 18th century. Additionally, the airport's origins go all the way back to the early 20th century when a landing strip was first established in the area. However, the first official airport was built during the Second World War by the Germans who occupied the island at that time. It was used for military purposes, but after the war, it was used for civilian flights.
Today, it is one of the busiest airports in Greece, serving millions of travelers every year. It has become an important hub for tourism, connecting Crete to many European cities and other destinations around the world.
What are some advantages of a private transfer Chania airport
To ensure a smooth transfer Chania Airport, it is important to book your transfer in advance. One of the main benefits of using such services is the flexibility they provide. Unlike public transportation, which operates on a fixed schedule, we can work around your specific arrival time and destination. Whether you're heading to a hotel, villa or private residence, our driver will take you directly to your destination without any stops along the way. Once you arrive at Chania airport, one of our drivers will be waiting for you at the arrivals hall and hold a sign with your name on it. From there, the driver will assist you with your luggage and escort you to the vehicle. Depending on the size of your group and your specific needs, you can reach your destination in a car, minivan, or larger vehicle.
Another advantage of using a private transfer service is the level of comfort and convenience it offers. You'll have the entire vehicle to yourself, so you can stretch out and relax after a long flight. And let's not forget about the guaranteed safety during your ride with us. All of our drivers are licensed and insured, and our fleet is compromised of well-maintained vehicles. And if you wish, you can ask us about safety measures and protocols ahead of time. Then, you can ensure you're comfortable with the level of security provided.
Finally, another positive aspect about hiring private transfer services is that they offer a more personalized experience. Our driver will answer any questions you may have, as well as provide recommendations for local attractions and activities. And if you're traveling with a group, private transfers can be a cost-effective option when compared to booking multiple taxis or other forms of transportation.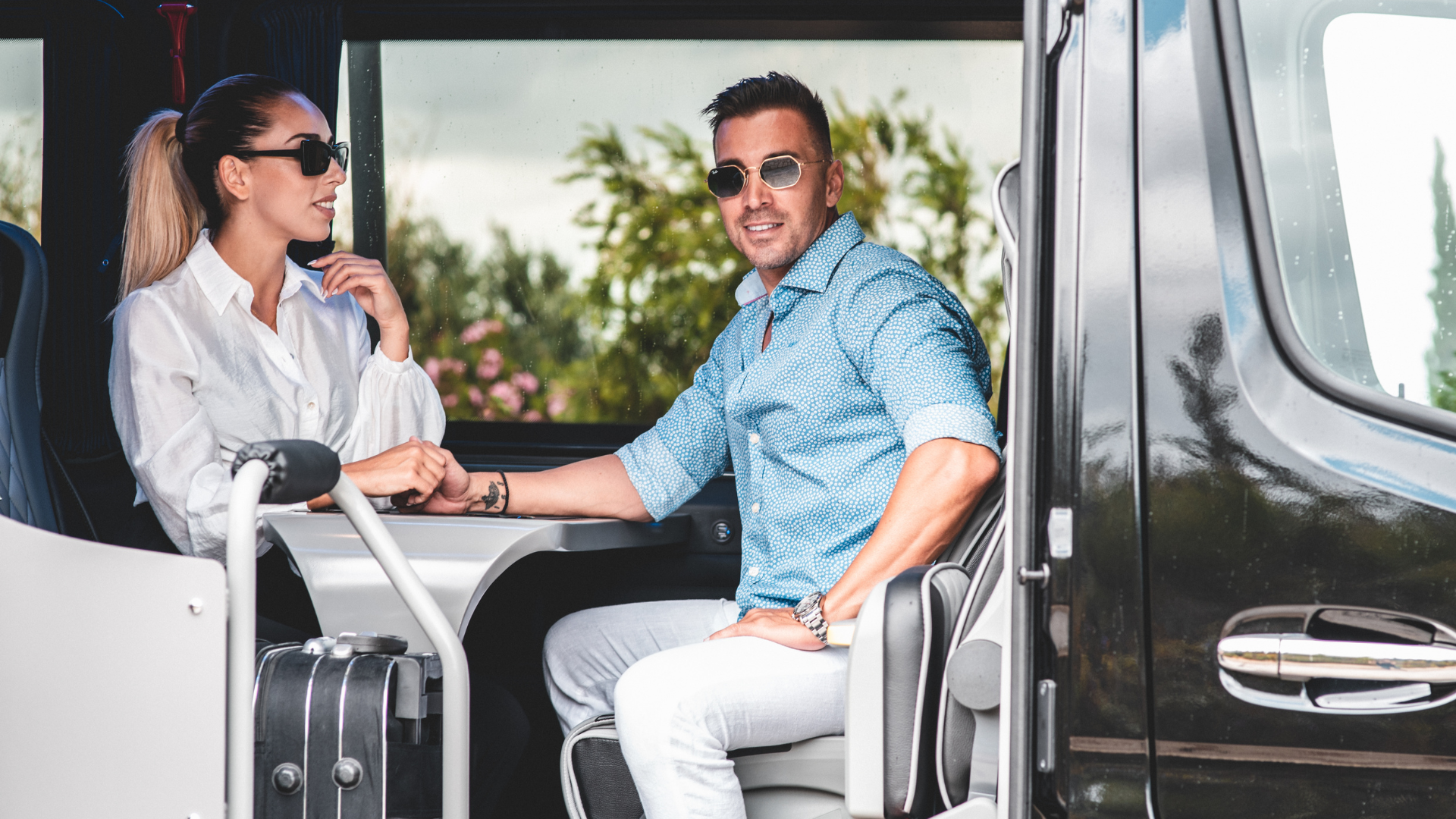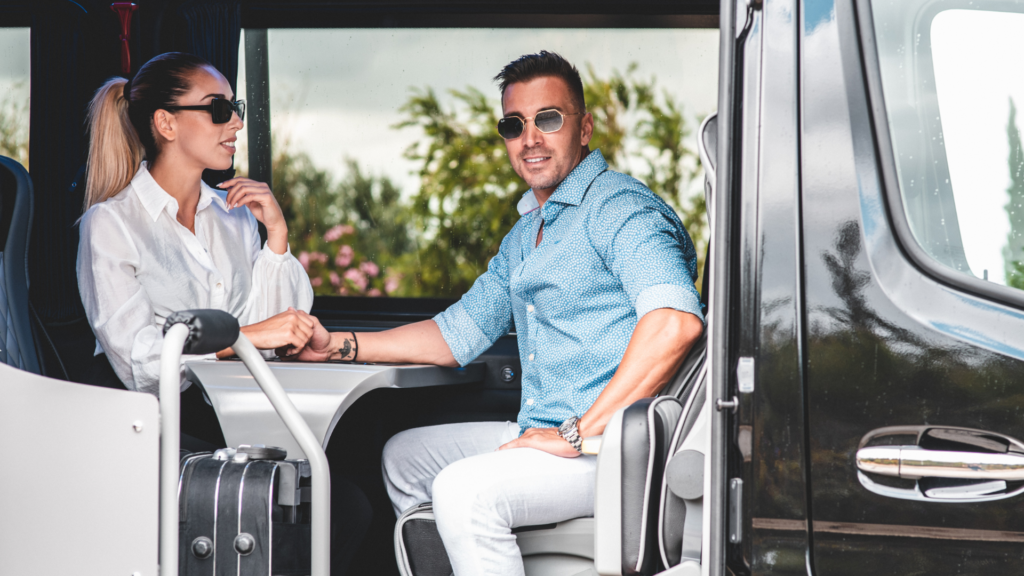 Picture by: Inglelandi Digital Agency
But is the Transfer airport Chania affordable?
In terms of pricing, Transfer airport Chania services can be more expensive than public transportation options. However, the convenience, comfort and flexibility they offer may be well worth the extra cost, especially if you're traveling with a group or have specific needs. You can check out our pricelist here.
Book online your private transfer and reach your destination safe and fast! One major reason why our transfers are so affordable is due to the booking in advance. In that way, we are able to plan ahead and send our cars and drivers to the destination.
So, do not hesitate to make your reservation today and we will take care of the rest. With the comfortable and safe vehicles of our company, your safe transfer Chania airport is a certain thing. You will reach your destination relaxed, refreshed and ready to explore the magnificent island of Crete! Choose our transfer services and start your holidays with the best way.
Conclusion
In summary, if you're looking for a hassle-free way to transfer from Chania Airport to your final destination in Crete, private transfers are an excellent option. With a dedicated driver and personalized service, you'll be able to relax and enjoy your journey from the moment you land. And with a range of options available, you're sure to find a private transfer service that meets your needs and budget.