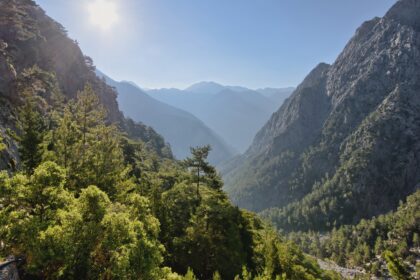 Samaria Gorge in Crete is among the most popular hiking paths in Greece and a major tourist attraction.
It is located in south Chania Prefecture and it is part of the European Hiking Trail E4. Specifically, the hiking trail reaches up to approximately 15km and takes around 5 to 7 hours to cross. At the end of the gorge, you will reach the lovely beach of Agia Roumeli where you can finally relax.
How to get to Samaria Gorge
If you are wondering how to get to Samaria Gorge, there are two main ways to reach this magnificent place: by car or by bus. It is recommended to start the hike as early as possible due to the long path. In this way, you will also be able to avoid the huge crowds as the gorge attracts many visitors.
Alternatively, you can visit the gorge's ending point by ferry from either Chora Sfakion, Sougia or Palaiochora. Our company offers private transportation services to every port and can easily get you from one point to another.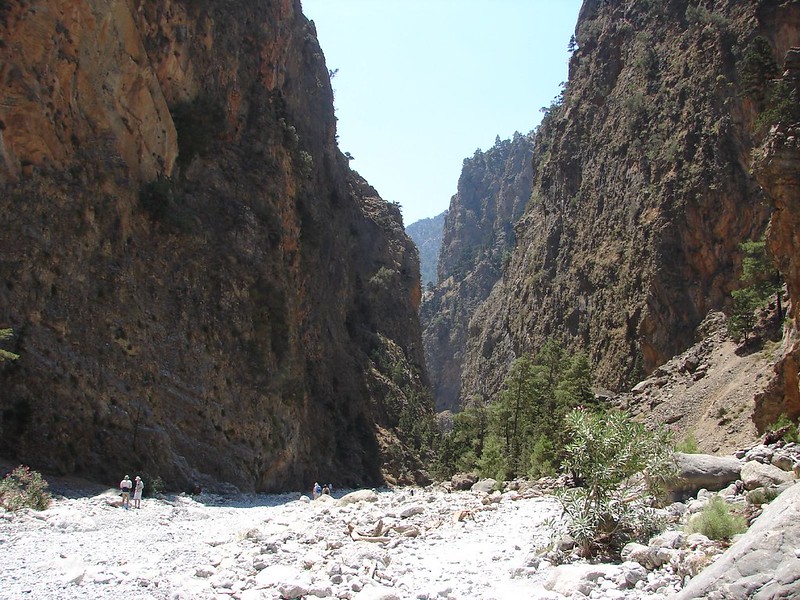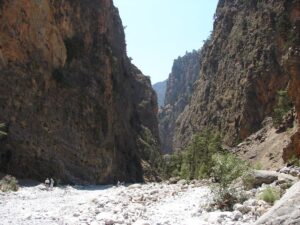 Picture by: Rob Fan
A simple short guide
A simple short guide to know all the important information before going on this wonderful hiking trip.
Firstly, the entrance of Samaria Gorge in Crete starts at Xiloskalo. You will have to pay an entrance fee before hiking down the path. At the beginning, the trail is wooded with glorious cypress, long pine trees and has plenty of spring waters. Since 1962, Samaria Gorge has been operating as a national park, offering protection to numerous species of plants and animals. The endangered Cretan goat "Kri Kri" is among the most famous ones. If you are lucky, you might be able to witness this legendary goat during your hike. Finally, you will find many resting points in order to eat some snacks and drink water.
As you keep on descending, you will find many interesting points along the way. Some of them are: the Chapel of Agios Nikolaos and the abandoned Samaria Village. The gorge ends at the seaside village of Agia Roumeli, where you can rest and enjoy the beautiful Libyan Sea.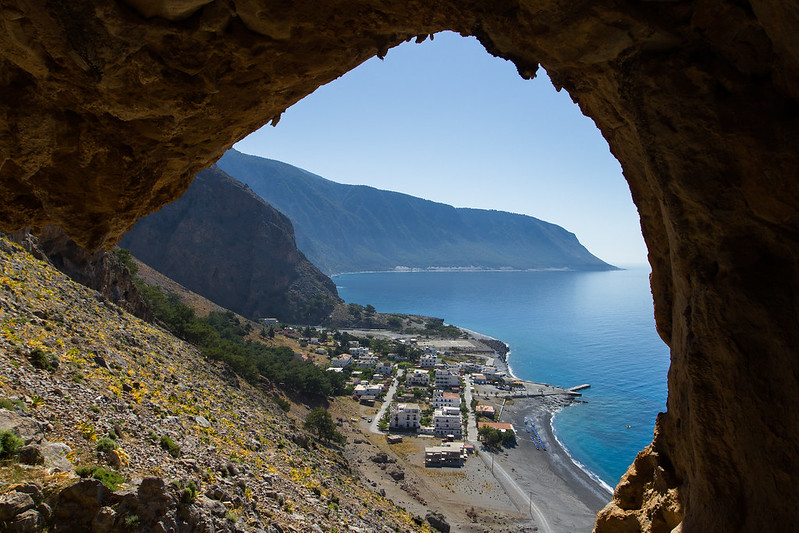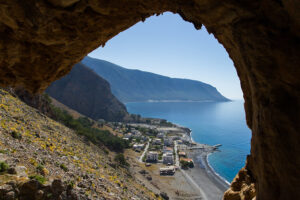 Picture by: Gyrokapitan
Samaria Gorge in Crete usually operates from 1st of May until the end of October depending on the weather. If you need more information, please feel free to reach to us and we will be happy to help you.